Game Making for Dummies

Ready to transform ideas into a game of your dreams? In this article I will explain the basics of this fast, versatile new hobby, giving you detailed information on the software you can use to create 3D or 2D games fast. You can also get expert tips on this subject by leaving a comment to this article.
Creating a digital game from scratch
Creating a game is very easy if you use special software. You can create any kind of game: strategy, action, arcade, shooter, etc. Just watch some screen shots of games made in less than one day: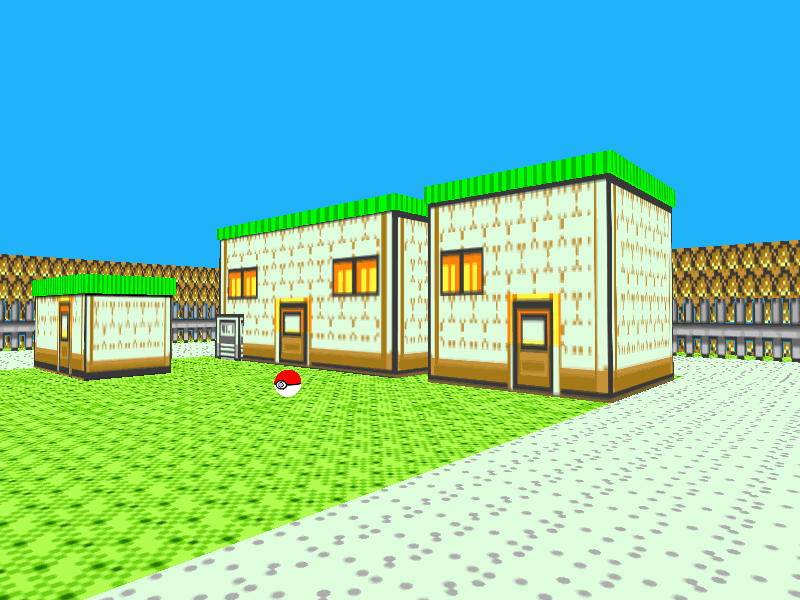 Choosing the right idea
When making a game, keep in mind that you are making the game not only for yourself but for a larger group of interest. So always ask yourself: what would be best?
Let's say you have an idea about making a tic-tac game, or darts or pool, or even a game like Diablo, Quake 3, WoW, etc.
Draw all your thoughts on a piece of paper: the game interface, main characters, maps, etc.
It is very easy to convert your thoughts into a game. All you need is a written guideline for yourself so that you won't miss any important details for your game.
No one wants to play a lame game with just one level and no fun. For example, if you choose to create a shooter, make sure your game has at least 10 types of enemies and provides at least 4-5 hours of continuous game-play.
A step-by-step guide
For this tutorial, I will be using "The Games Factory" software.
1. Start Games Factory. You will end up in the Games Factory start page:
2. Choose a title for the game level, specify game resolution or even password protect the game level.
As you see on this screenshot, Games Factory like many other software of this kind focuses on the game level hierarchy. This is great. Make an easier level at start and as game progresses make things more interesting.
3. Once you are ready, start the level editor. I am showing an already made game level for a submarine action game. The game player controls a submarine and has to dodge obstacles and arrive to the finish. A simple, but fun idea.
The level was done very fast. Objects are dragged and dropped. Just go to the Level Objects combo box and you'll get to choose from a wide variety of objects, decors, characters, etc.
You control a character, an object or whatever. You get to choose to control it from the keyboard keys, mouse, set directions movement and lots of other configurations.
4. Set speed, acceleration and even try your character movement directly from the level editor.
All games are about animation. You control a character and you want to see it move in different ways when you move to the right/left, jump, or shoot. You can achieve this through animation states. Games Factory already comes bundled with many complete characters with nice animations. You can even make your own animation states or edit existing ones:
All of the above configuration and work is done in minutes. It is very easy, don't take my word for it, just download the software and play with it.
The finished game:

Easy-to-use software for game development
You will be amazed of how easy is to make a computer game nowadays. It won't have the graphics of Unreal Tournament but it will be a great game. For the more experienced there are 3D engines that you can use to create complex games.
Here's a list of the best software for non-experienced game-making fans:
3D.GameMaker.Lite
Adventure Games Studio
Conitec.Gamestudio.Pro.A7
Multimedia Fusion
The Games Factory
Final step: share your game
Once you're done, upload the finished game to a file hosting service like rapidshare.com or an FTP-server of your website. The latter option is preferred, since people won't have to enter any captchas to download your game.
Post the download link on several forums and ask people for advices and opinions. Send it to your friends and ask them to share it. Post it on message boards and free game/software catalogs.
I hope you enjoyed this tutorial. Feel free to ask any questions.
Stay tuned for more step-by-step game-creation guides
Light Laptops
Light Laptops are no longer a thing of the future. You to can have one of the lightest laptops at very low prices. It comes to this. Are you willing to sacrifice disk space in exchange for having a light cool laptop, very cheap for a laptop also.
In stores right now you can find the ultra-light laptop EEEPC4GS from ASUS which comes in the following colors: black laptop, pink laptop, white laptop, blue , green and gray laptop.
The configuration is minimal, our laptop from ASUS was a cpu Intel Celeron M (900 Mhz) powered laptop with 512 Mb of DDR2 ram memory. The hard disk space leaves space for improvement it has a 4Gb SSG Hardisk which of cours has its high points. Consumes less energy from the laptop and it lasts longer, having a great lifetime.
The second bad review for this laptop comes with the remark that it doesn't have a cd-rom, dvd-rom or any sort of optical unit but to make up for it , the laptop has a card reader. It comes with a wireless internet card and weighs less than a Kg. It runs battery powered for 3.5 Hours.
If compromise is not for you than we got what you are looking for but for a different price of course.
From New York Times:
Toshiba on Tuesday launched a new ultraportable laptop that it claims is the world's lightest, putting it in contention with vendors including Apple and Lenovo. The company said the full-featured Portégé R500-S5007V weighs just 2.4 pounds (1.08 kilograms), compared to Apple's MacBook Air, which weighs 3 pounds, and Lenovo's Thinkpad X300, which weighs around 2.93 pounds. The laptop measures 0.77 inches at its thinnest point, according to Toshiba. The company also claimed that the new laptop was the first to include a 128G-byte solid-state drive (SSD) to replace the hard drive. Laptops to date have had 64G bytes of storage, though both Lenovo and Apple provide 128G bytes of storage through two 64G-byte modules.
Super computer
According to the guardian we have a new record in computer speed. Fastest supercomputer in the world proves one in a million billion.
Roadrunner was always expected to be fast out of the blocks. And after a test run one night in the city of Poughkeepsie, New York, its creators are far from disappointed.
The self proclaimed super computer was built from microchips originally destined for games consoles. Roadrunner is the world's latest supercomputer. Not to long ago it was officially crowned the fastest computer around, having performed a record million billion calculations per second.
It harnesses the power of 116,640 processors working in concert and it weighs 230 tonnes taking at least 21 big trucks to move it to another location.
PlayStation 3
Since PlayStation 3 is out there and several models are on the market , I wanted to present a basic compatibility list with older games that you might have for PlayStation1 and PlayStation2.
The backwards compatibility support of the system:
the 60GB/20GB US version of the PlayStation qualifies as Full compatibility with older PS1 and PS2 games
the 60GB (europe) 80GB (America)  models have software emulation (not bad, but not perfect either)
40GB (all) models don't have PS2 emulation, but have PS1 backward compatibility
all future models will be the same as this 40 GB model
Now if you own a PlayStation 3 and maybe even have the older PlayStation 1 and PlayStation 2 from Sony you might ask yourself whatever could be the difference between the hardware implementation that allows you to run older games or the software one.
The PlayStation 3 that has hardware emulation (EMOTION chip)  would run games almost as its predecessor . This is good since you won't feel any difference. When software implementation comes things generally work but you will see the difference. Also there are some games reported not to work on software version.
Conclusion : If you don't already have the Sony PlayStation 3 (PS3) but plan to buy one then take this facts into consideration and choose the right PlayStation 3.
iPod nano
There have been many reports of iPod Nanos making sparks while recharging. This has government officials in Japan investigating reported incidents all around Japan. The iPod in question is an older-generation iPod Nano that is very specific to the big Japanese market. It has model number MA099J/A. The real cause of sparking is believed to be related or tied to the lithium-ion batteries used in the iPod Nano. Often times faulty lithium-ion battery technology has been linked to all tge massive numbers of laptop recalls in the past. Cell phones have also been recalled for faulty lithium-ion batteries.
According to the trade and economy ministry of Japan incidents of sparking Nanos were reported in early January this year. According to recent reports Apple fessed up to the problem to the ministry in March 2008. Japan's trade ministry says it has launched a "safety investigation." There are no reports of injuries from the sparks, which would suggest the incident was a minor one. Owners of the iPod model in question should keep their eye out for a recall. We reported about explosive batteries in Toshiba laptops, Motorola cell phones and now even the mighty Apple seems to have problems sometimes.