Free programs to clean up your PC
We like to keep ourselves clean and the same goes for our pc. It's not a surprise that often times things get messy. But we are there to clean it and i'm not talking only about cleaning the actual hardware. From time to time you will need to clean and order your stuff on the hard drive. Stuff usually piles up and we eventually find ourselves in a situation where we realize we have lots of junk.
Read more on how to Clean Up Your PC
or about antivirus software.
SEO software reviews 2010
>>>>>>>>>>>>>>>>>>>>>>>>>>>>>>>>
>>>>>>>>>>>>>>>>>>>>>>>>>>>>>>>>
Click here to open SEO software reviews for 2010 in wide screen
<<<<<<<<<<<<<<<<<<<<<<<<<<<<<<<<
<<<<<<<<<<<<<<<<<<<<<<<<<<<<<<<<
Text to Speech
Ever wondered if you can let the pc read things for you? Well most of you already know this since even windows comes with the Accessibility tool called narrator. But let's go with the text to speech notion even further.
Why not transform an entire ebook into speech and upload it as mp3 on your music player. You can listen it on your ipod or mini mp3 player virtually anywhere. It's amazing. converts text to direct speech, to MP3 or to wave file. Some software listed below:
VozMe
No software needed. Just enter your text on this webpage and get the mp3 for it. Cool
Url:
http://vozme.com/index.php?lang=en
Text to Speech - Alive Text to Speech
Convert text files [and audiobooks using third party software] to mp3, ogg, wav
Url:
http://www.alivemedia.net/textspeech.htm
TextAloud
uses voice synthesis to convert text into spoken audio. Listen on your PC or create MP3 or WMA files for use on portable devices like iPods, PocketPCs, and CD players.
Directly open Word, PDF, and HTML files. Automatic iTunes/Ipod syncing.
Advanced Pronunciation Tools
Toolbar plug-ins for Internet Explorer, Firefox, and Outlook
Optional premium voices for a wide variety of accents and languages
TextAloud is for Windows and Mac Users
Url:
http://www.nextup.com/
Game Making for Dummies

Ready to transform ideas into a game of your dreams? In this article I will explain the basics of this fast, versatile new hobby, giving you detailed information on the software you can use to create 3D or 2D games fast. You can also get expert tips on this subject by leaving a comment to this article.
Creating a digital game from scratch
Creating a game is very easy if you use special software. You can create any kind of game: strategy, action, arcade, shooter, etc. Just watch some screen shots of games made in less than one day: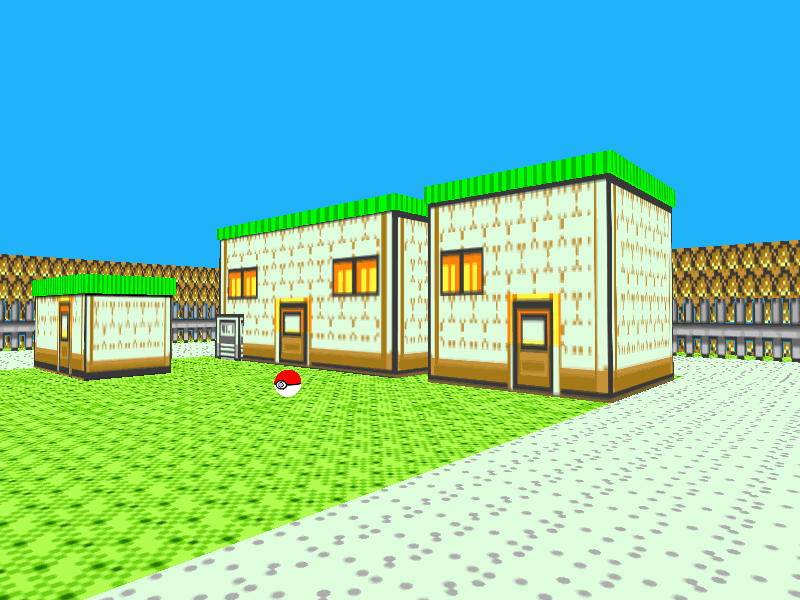 Choosing the right idea
When making a game, keep in mind that you are making the game not only for yourself but for a larger group of interest. So always ask yourself: what would be best?
Let's say you have an idea about making a tic-tac game, or darts or pool, or even a game like Diablo, Quake 3, WoW, etc.
Draw all your thoughts on a piece of paper: the game interface, main characters, maps, etc.
It is very easy to convert your thoughts into a game. All you need is a written guideline for yourself so that you won't miss any important details for your game.
No one wants to play a lame game with just one level and no fun. For example, if you choose to create a shooter, make sure your game has at least 10 types of enemies and provides at least 4-5 hours of continuous game-play.
A step-by-step guide
For this tutorial, I will be using "The Games Factory" software.
1. Start Games Factory. You will end up in the Games Factory start page:
2. Choose a title for the game level, specify game resolution or even password protect the game level.
As you see on this screenshot, Games Factory like many other software of this kind focuses on the game level hierarchy. This is great. Make an easier level at start and as game progresses make things more interesting.
3. Once you are ready, start the level editor. I am showing an already made game level for a submarine action game. The game player controls a submarine and has to dodge obstacles and arrive to the finish. A simple, but fun idea.
The level was done very fast. Objects are dragged and dropped. Just go to the Level Objects combo box and you'll get to choose from a wide variety of objects, decors, characters, etc.
You control a character, an object or whatever. You get to choose to control it from the keyboard keys, mouse, set directions movement and lots of other configurations.
4. Set speed, acceleration and even try your character movement directly from the level editor.
All games are about animation. You control a character and you want to see it move in different ways when you move to the right/left, jump, or shoot. You can achieve this through animation states. Games Factory already comes bundled with many complete characters with nice animations. You can even make your own animation states or edit existing ones:
All of the above configuration and work is done in minutes. It is very easy, don't take my word for it, just download the software and play with it.
The finished game:

Easy-to-use software for game development
You will be amazed of how easy is to make a computer game nowadays. It won't have the graphics of Unreal Tournament but it will be a great game. For the more experienced there are 3D engines that you can use to create complex games.
Here's a list of the best software for non-experienced game-making fans:
3D.GameMaker.Lite
Adventure Games Studio
Conitec.Gamestudio.Pro.A7
Multimedia Fusion
The Games Factory
Final step: share your game
Once you're done, upload the finished game to a file hosting service like rapidshare.com or an FTP-server of your website. The latter option is preferred, since people won't have to enter any captchas to download your game.
Post the download link on several forums and ask people for advices and opinions. Send it to your friends and ask them to share it. Post it on message boards and free game/software catalogs.
I hope you enjoyed this tutorial. Feel free to ask any questions.
Stay tuned for more step-by-step game-creation guides
Adobe PhotoShop CS4
Adobe PhotoShop CS4 Pre-Release Extended
Discover new dimensions in digital imaging
Get everything in Adobe(r) Photoshop(r) CS4 software and more with Photoshop CS4 Extended, which enables you to edit 3D and motion-based content and perform image analysis.
Reasons to upgrade
>>Smart Filters
>>Quick Selection and Refine Edge tools
>>Advanced compositing
>>3D compositing and texture editing*
>>Movie Paint*
>>2D and 3D measurement tools*
>>Streamlined interface
>>Better raw-image processing
>>Enhanced Vanishing Point with 3D support*
>>Enhanced 32-bit HDR support*