Game Making for Dummies

Ready to transform ideas into a game of your dreams? In this article I will explain the basics of this fast, versatile new hobby, giving you detailed information on the software you can use to create 3D or 2D games fast. You can also get expert tips on this subject by leaving a comment to this article.
Creating a digital game from scratch
Creating a game is very easy if you use special software. You can create any kind of game: strategy, action, arcade, shooter, etc. Just watch some screen shots of games made in less than one day: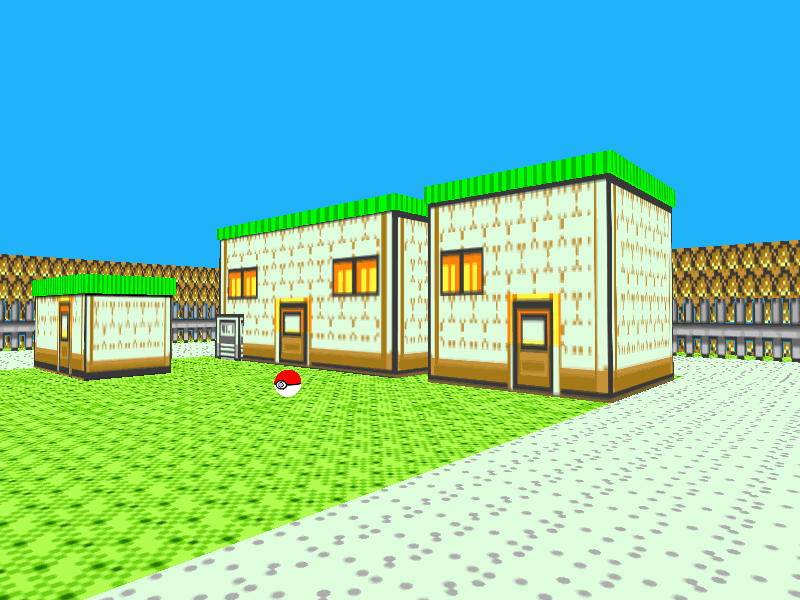 Choosing the right idea
When making a game, keep in mind that you are making the game not only for yourself but for a larger group of interest. So always ask yourself: what would be best?
Let's say you have an idea about making a tic-tac game, or darts or pool, or even a game like Diablo, Quake 3, WoW, etc.
Draw all your thoughts on a piece of paper: the game interface, main characters, maps, etc.
It is very easy to convert your thoughts into a game. All you need is a written guideline for yourself so that you won't miss any important details for your game.
No one wants to play a lame game with just one level and no fun. For example, if you choose to create a shooter, make sure your game has at least 10 types of enemies and provides at least 4-5 hours of continuous game-play.
A step-by-step guide
For this tutorial, I will be using "The Games Factory" software.
1. Start Games Factory. You will end up in the Games Factory start page:
2. Choose a title for the game level, specify game resolution or even password protect the game level.
As you see on this screenshot, Games Factory like many other software of this kind focuses on the game level hierarchy. This is great. Make an easier level at start and as game progresses make things more interesting.
3. Once you are ready, start the level editor. I am showing an already made game level for a submarine action game. The game player controls a submarine and has to dodge obstacles and arrive to the finish. A simple, but fun idea.
The level was done very fast. Objects are dragged and dropped. Just go to the Level Objects combo box and you'll get to choose from a wide variety of objects, decors, characters, etc.
You control a character, an object or whatever. You get to choose to control it from the keyboard keys, mouse, set directions movement and lots of other configurations.
4. Set speed, acceleration and even try your character movement directly from the level editor.
All games are about animation. You control a character and you want to see it move in different ways when you move to the right/left, jump, or shoot. You can achieve this through animation states. Games Factory already comes bundled with many complete characters with nice animations. You can even make your own animation states or edit existing ones:
All of the above configuration and work is done in minutes. It is very easy, don't take my word for it, just download the software and play with it.
The finished game:

Easy-to-use software for game development
You will be amazed of how easy is to make a computer game nowadays. It won't have the graphics of Unreal Tournament but it will be a great game. For the more experienced there are 3D engines that you can use to create complex games.
Here's a list of the best software for non-experienced game-making fans:
3D.GameMaker.Lite
Adventure Games Studio
Conitec.Gamestudio.Pro.A7
Multimedia Fusion
The Games Factory
Final step: share your game
Once you're done, upload the finished game to a file hosting service like rapidshare.com or an FTP-server of your website. The latter option is preferred, since people won't have to enter any captchas to download your game.
Post the download link on several forums and ask people for advices and opinions. Send it to your friends and ask them to share it. Post it on message boards and free game/software catalogs.
I hope you enjoyed this tutorial. Feel free to ask any questions.
Stay tuned for more step-by-step game-creation guides
Adobe PhotoShop CS4
Adobe PhotoShop CS4 Pre-Release Extended
Discover new dimensions in digital imaging
Get everything in Adobe(r) Photoshop(r) CS4 software and more with Photoshop CS4 Extended, which enables you to edit 3D and motion-based content and perform image analysis.
Reasons to upgrade
>>Smart Filters
>>Quick Selection and Refine Edge tools
>>Advanced compositing
>>3D compositing and texture editing*
>>Movie Paint*
>>2D and 3D measurement tools*
>>Streamlined interface
>>Better raw-image processing
>>Enhanced Vanishing Point with 3D support*
>>Enhanced 32-bit HDR support*
Online Journals
FREE JOURNAL BLOG HOSTING

Host Name
Description
Url
Greatest Journal

Join a great journal community, journals
http://www.greatestjournal.com/
are add free and you have lots of space for
photos
Insane Journal

Insane Journal is asimple yet very customizable
http://www.insanejournal.com/
online diary
Journal Fen

Journaling service for fans of movies, television,
http://www.journalfen.net/
music and other forms of media entertainment.
Live Journal

Use LiveJournal in many ways: a private journal,
http://www.livejournal.com/

a blog, a discussion forum or a social network.
Powered by Online Journal for multimedia.md
http://multimedia.md
Download this list as an excel file for your pc
Light Laptops
Light Laptops are no longer a thing of the future. You to can have one of the lightest laptops at very low prices. It comes to this. Are you willing to sacrifice disk space in exchange for having a light cool laptop, very cheap for a laptop also.
In stores right now you can find the ultra-light laptop EEEPC4GS from ASUS which comes in the following colors: black laptop, pink laptop, white laptop, blue , green and gray laptop.
The configuration is minimal, our laptop from ASUS was a cpu Intel Celeron M (900 Mhz) powered laptop with 512 Mb of DDR2 ram memory. The hard disk space leaves space for improvement it has a 4Gb SSG Hardisk which of cours has its high points. Consumes less energy from the laptop and it lasts longer, having a great lifetime.
The second bad review for this laptop comes with the remark that it doesn't have a cd-rom, dvd-rom or any sort of optical unit but to make up for it , the laptop has a card reader. It comes with a wireless internet card and weighs less than a Kg. It runs battery powered for 3.5 Hours.
If compromise is not for you than we got what you are looking for but for a different price of course.
From New York Times:
Toshiba on Tuesday launched a new ultraportable laptop that it claims is the world's lightest, putting it in contention with vendors including Apple and Lenovo. The company said the full-featured Portégé R500-S5007V weighs just 2.4 pounds (1.08 kilograms), compared to Apple's MacBook Air, which weighs 3 pounds, and Lenovo's Thinkpad X300, which weighs around 2.93 pounds. The laptop measures 0.77 inches at its thinnest point, according to Toshiba. The company also claimed that the new laptop was the first to include a 128G-byte solid-state drive (SSD) to replace the hard drive. Laptops to date have had 64G bytes of storage, though both Lenovo and Apple provide 128G bytes of storage through two 64G-byte modules.
Creating a Vista Gadget

Want to learn each and every aspect of designing and developing gadgets for the Microsoft Windows Vista Sidebar?
These gadgets are perfect for anyone and you can learn how to make killer gadgets in a snap. Explore one of the super cool features new to Windows Vista — the Sidebar.
The book presented here will teach everything there is to know on designing and developing Sidebar gadgets. The Windows Vista Sidebar is a panel located on the desktop of a PC where gadgets can be placed for easy access and reference. These gadgets are small, single or multi purpose software applications, such as clocks, calendars, games, RSS readers or even mini search tools.
They all reside on the Windows desktop and on the Windows Sidebar which is by default located in the extreme left of the Vista user desktop. The book will be a tutorial to design and develop a gadget. It will provide ready-to-use samples using .NET, XML, CSS and AJAX. After reading this book, you as a web developer/designer will be confident to start developing gadgets for Windows Vista Sidebar having already all you need at your disposal.
This book starts with a for beginners section where you'll be walked through an overview of the subject with the design pattern, the architecture and implementation details. After this detailed introduction you are provided with solid examples for instant results.
In short:
The book will tell how to do everything with Sidebar Gadgets using solid, unique examples. Brief outline: " Brief background on Gadgets " Step by step, create a useful Gadget sample "My Blogs" Elaborate the architecture design constraint and implementation details for the sample and Detail the standard practices
The Book: SAMS - Creating Vista Gadgets